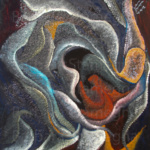 Do bad people have a good part in them?
Sometimes, in front of a person with a particular immoral and evil behavior, we happen to think that there can be no good in him. But is it really so? In the previous article we saw that God is present in all things of Creation. So does that mean that He is also present in bad people? Let's see the answer…
---
If God is in all things of Creation, then is He also in bad people?
---
"Yes, but due to free will people can also choose to obfuscate and give up this part they have. The part is the Divine component that lies in each of you."